NPR is doing an open poll to compile a list of the 100 Best Young Adult novels ever. Which, of course, was an irresistible challenge for me, though near impossible considering they ask you to limit your list to five (per post - I suppose you could go in an post a bunch of times if you really wanted to and have a ton of spare minutes on hand). Here's what I wound up with, in no particular order: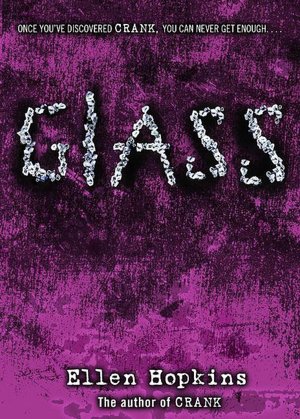 1. Crank/Glass/Fallout by Ellen Hopkins
NPR is considering series like this as "multivolume novels" (though I think you can also pick just one of the books if you don't think the whole series merits inclusion). I bought Glass randomly at the Borders' store closing sale last year and it totally blew me away. Written in verse, these are big, fat books, but you'll fly through them. They're an unforgettable, painful, honest portrait of how addiction happens and affects a family. Awesome.
2. Stolen by Lucy Christopher
Written as a letter from a girl to her abductor who hides her away in a remote part of Australia. Its spare - the prose and the landscape - and again, unforgettable.
.
3. Please Ignore Vera Dietz  by A.S. King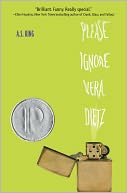 When I went to Amazon for the book link for Stolen, this was one of the books listed as "frequently bought with..." so I guess I'm not the only one who loves both of these. This was quirky - some chapters are narrated by a building which I thought was great though I think my sister, who I gave it to for Christmas, just thought it was weird. This is not a lighthearted book (hint: none of the books on my faves list ever will be) - its unique and interesting and real and fresh. And I haven't said a single word about what its about, but you can click the Amazon link for that.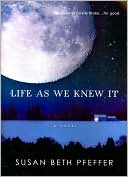 4. Life As We Knew It/The Dead and The Gone/This World We Live In by Susan Beth Pfeffer
Simple and fascinating and terrifying. The moon gets hit by an asteroid and is knocked closer to Earth with devastating consequences. The first two books recount from when it happened to months afterward, one in rural PA, the other in NYC. The third book connects the first two. I've just started re-reading Life As We Knew It. I remember feeling an overwhelming urge to buy canned goods after finishing it the first time, am prepared to go through that again.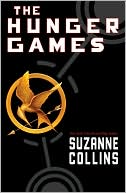 5. The Hunger Games series.
Yep. Loved it along with everyone else.
There are a bunch of other books I could have put on this list. And when I read through some of the other responses on NPR and there were ones listed over and over again that I just haven't read yet so maybe they'd have been on my list if I had. But these are all great books - trust me, you won't regret reading any of them.
If you want to add your picks to the NPR list, go here.